Visitor centers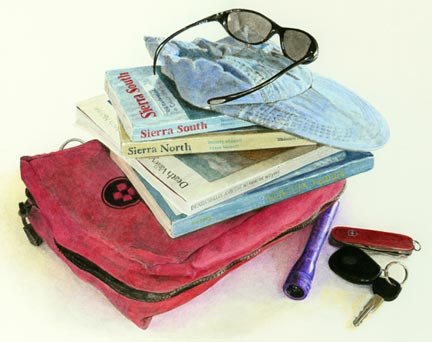 Eastern Sierra
Inter- Agency Visitor Center permanent indoor displays
Edited all text from eight agencies for the new InterAgency Visitor Center covering the entire Eastern Sierra region. Created illustrations for the "Know Before You Go," wildlife and water conservation displays.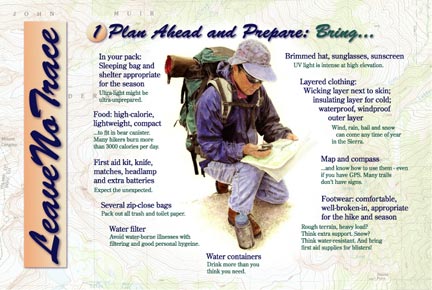 Eastern Sierra
Inter- Agency Visitor Center permanent outdoor display: Leave No Trace panels
Working with Inyo National Forest, created eight panels introducing and illustrating the seven Leave No Trace principles as they apply to High Sierra wilderness. Graphic design, illustration, text editing.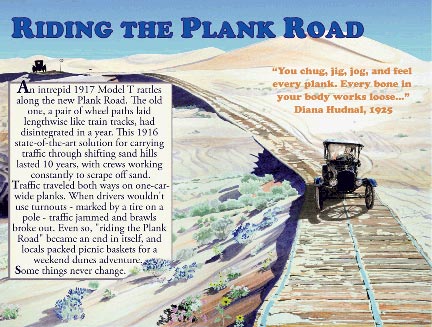 Buttercup Ranger Station Visitor Center, Imperial Sand Dunes, permanent indoor displays
Working with Bureau of Land Management El Centro field Office, created mural-sized wall map and panels for this new visitor center at the Imperial Sand Dunes Recreation Area: graphic design, illustration, text editing.